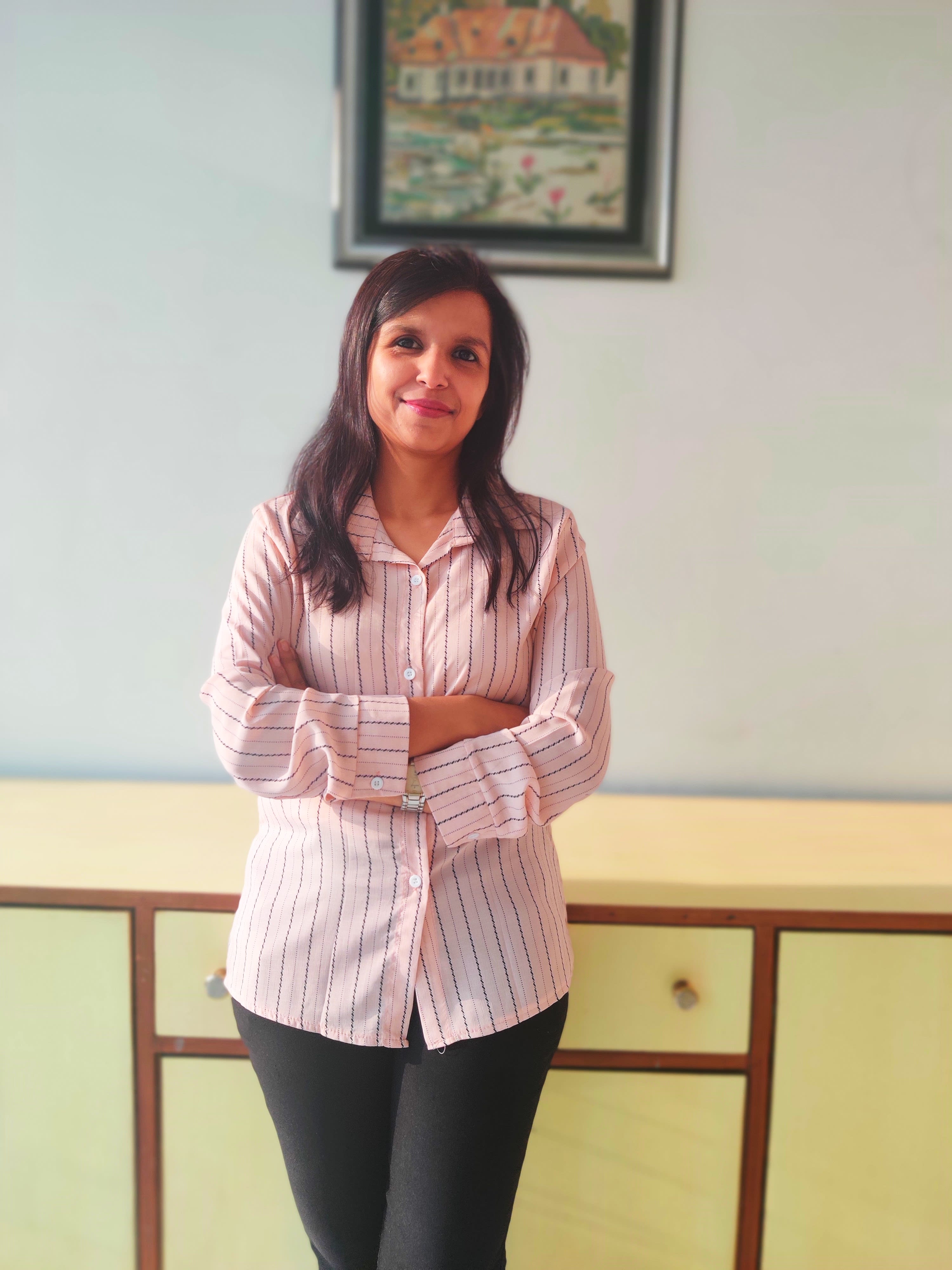 Vineeta Chaudhary
Passionate about teaching young learners in a progressive manner.
I bring with me a wealth of expertise in the field of coding and computer. I have a B.Tech. degree in the field of computer science. I have been teaching at SkoolOfCode for over four years now and my aim is always to help young learners grow into confident and independent individuals, whilst also excelling academically. I have always been fascinated by the way young minds work and I am constantly amazed by the creativity and potential of my students. It is truly gratifying to see them progress and achieve their goals.
Basic Gaming with Scratch
In our Game development courses for kids learn to create single screen games with character movement and score keeping.
Mouse click event
Iteration-nested loops
Parallel execution
Variables
COURSE PROJECT:
Fun With Shapes
Animation Design
Design characters/backgrounds using digital art and animate them on Scratch.
Events - on click
Sequential execution
Iteration – loops
Coordination & Synchronization
COURSE PROJECT:
Underwater Band
Science Models with Code
Create a multiscreen voice over animated model and learn interesting facts about science and maths.
Boolean logic
Threads
User interface design
Nested conditional statements
COURSE PROJECT:
My Planet Story
Pro Gaming
Learn multiscreen game development using advanced programming concepts.
Data storage using list
Functions
Randomization
Screen scrolling
COURSE PROJECT:
Brick Breaker
Game Controls
Create circuits with everything from fruits to Play-Doh. Control them using physical computing in Scratch.
Circuits
Insulators and conductors
Switches and sensors
Design thinking
COURSE PROJECT:
Dance Pads
Mobile App Dev (Gaming App)
Create fun and interactive smartphone games to play.
User interface design
Event handlers and action commands
Variables
Procedures
COURSE PROJECT:
Space Shooter Game
Mobile App Dev (Utility App)
Explore multiscreen utility apps by creating an app that communicates with a camera and GPS.
List and index
Persistent database
The procedure with input parameter
Remove redundancy using generic block
COURSE PROJECT:
Multiscreen Colored App
3 2 1… Let's Make Learning Fun!