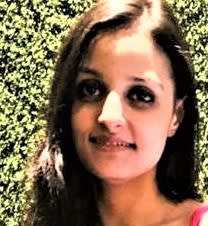 Shivangi Gupta
Teaching is the only profession where learning never stops, and learning becomes more fun while nurturing young minds.
I have been a facilitator for six years and teaching is my passion. Here at SkoolOfCode, I am taking Robotics courses. I enjoy being playful and teaching concepts to children because they come up with ideas that even adults never thought of before! It's amazing to see the awesome projects these curious, creative coders create. My favorite part about teaching is when a student has that "Aha!" moment when they finally understand a concept that they've been struggling with. It's so rewarding to see their faces light up and to know that I was able to help them figure it out.
Game Controls
Create circuits with everything from fruits to Play-Doh. Control them using physical computing in Scratch.
Circuits
Insulators and conductors
Switches and sensors
Design thinking
COURSE PROJECT:
Dance Pads
IOT/Robotics with Microbit
Create images, animations and games while exploring the real world with Microbit sensors.
Block level coding
Design thinking
Analysis of data
Bluetooth interfacing
COURSE PROJECT:
Step Counter
AI and ML models
Machine learning course for beginners, create AI interactive and explore concepts such as motion detection, image and gesture recognition.
Object classification
Train data
Import ML models
Integrating ML models
COURSE PROJECT:
Emotion Detector
Advanced Microbit
Dive into Electronics by interfacing components and making circuits.
Multi editor
Write/read IO pins
Serial communication
Data transfer
COURSE PROJECT:
Traffic light
3 2 1… Let's Make Learning Fun!