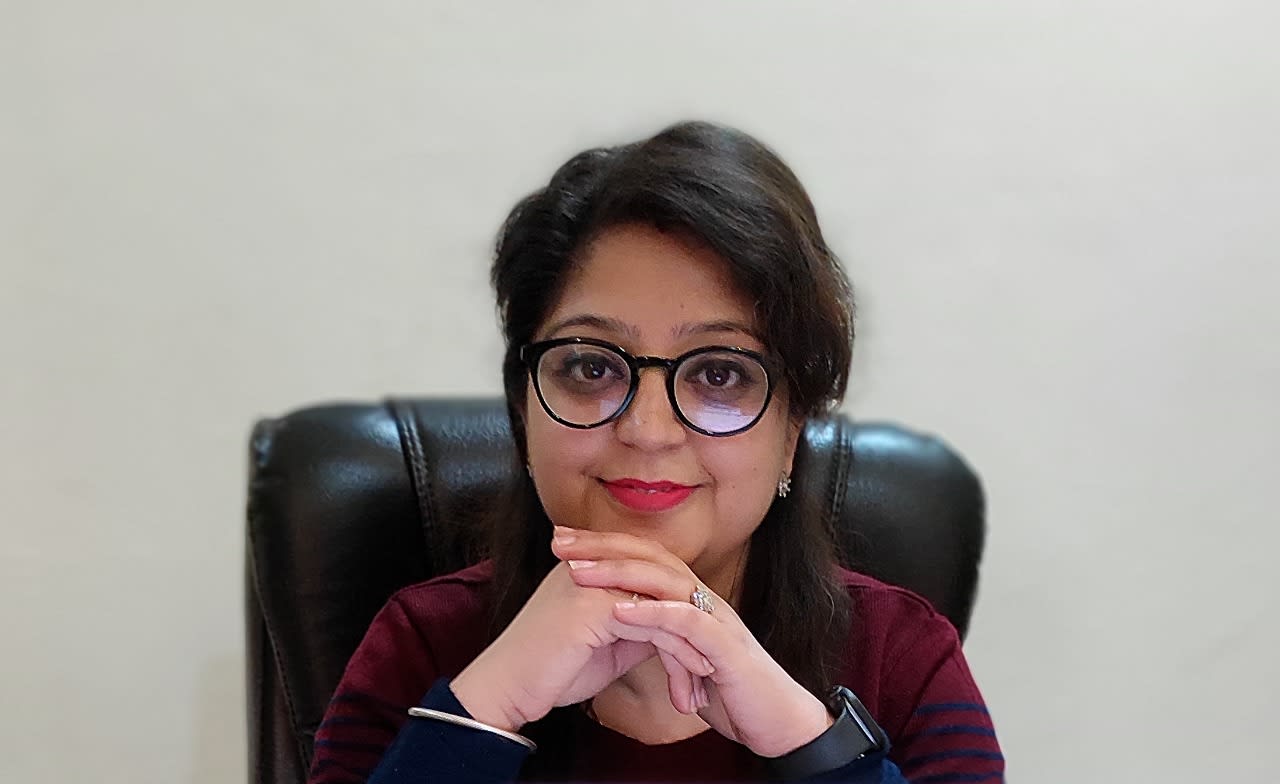 Reena Verma
Passionate about teaching and shaping young minds.
An educator at Skoolofcode with a Master's in Information Technology & Project Management; having diverse field expertise as an educator and author. I am a trainer, coder, and online teacher by profession. I have been teaching coding to students of all age groups and levels for the past 4 years and have loved every minute of it. My aim is to make my students capable of coding and be future-ready. I believe that coding is a very important skill for students to have in today's world.
Basic Gaming with Scratch
In our Game development courses for kids learn to create single screen games with character movement and score keeping.
Mouse click event
Iteration-nested loops
Parallel execution
Variables
COURSE PROJECT:
Fun With Shapes
Animation Design
Design characters/backgrounds using digital art and animate them on Scratch.
Events - on click
Sequential execution
Iteration – loops
Coordination & Synchronization
COURSE PROJECT:
Underwater Band
Science Models with Code
Create a multiscreen voice over animated model and learn interesting facts about science and maths.
Boolean logic
Threads
User interface design
Nested conditional statements
COURSE PROJECT:
My Planet Story
Pro Gaming
Learn multiscreen game development using advanced programming concepts.
Data storage using list
Functions
Randomization
Screen scrolling
COURSE PROJECT:
Brick Breaker
Game Controls
Create circuits with everything from fruits to Play-Doh. Control them using physical computing in Scratch.
Circuits
Insulators and conductors
Switches and sensors
Design thinking
COURSE PROJECT:
Dance Pads
Intro to 3D game development
Learn to build a VR experience while creating 3D games using block programming.
UI designing concepts
Basic of programming
Navigate the 3D coordinate system
COURSE PROJECT:
Platformer game
Mobile App Dev (Gaming App)
Create fun and interactive smartphone games to play.
User interface design
Event handlers and action commands
Variables
Procedures
COURSE PROJECT:
Space Shooter Game
Mobile App Dev (Utility App)
Explore multiscreen utility apps by creating an app that communicates with a camera and GPS.
List and index
Persistent database
The procedure with input parameter
Remove redundancy using generic block
COURSE PROJECT:
Multiscreen Colored App
Java
Explore and hone core programming skills with the object-oriented programming language of Java.
Introductory Java
Operators and controls
Classes and methods
Polymorphism
COURSE PROJECT:
Mini Calculator
Advanced Java
Sharpen programming skills by learning the implementation of arrays, strings and sorting & searching algorithm techniques.
Interfaces
Strings and arrays
Recursion
Sorting and searching
COURSE PROJECT:
Banking Management System
AP Comp Science A prep
Review for the AP Computer Science A exam object-oriented programming, algorithm analysis, and data structures.
Revision of Java concepts
MCQs on each concept
COURSE PROJECT:
Two Mock Tests
3 2 1… Let's Make Learning Fun!