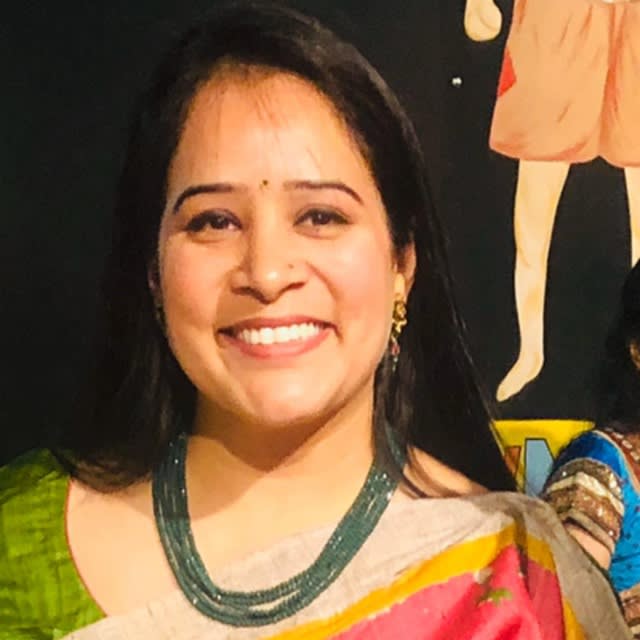 Manpreet Virk
Passionate about learning and teaching young minds.
Head of E-learning and an educator at SkoolofCode with degree in M.Phil and Master in Computer Science.Over the past 22 years, I have had wonderful opportunity to instruct a diverse group of elementary and middle school students, and as a result, I have developed highly effective teaching techniques and instructional methods, which have allowed me to educate all styles of learners, and foster a fun and engaging learning environment that effectively teaches computer science appreciation, promotes creativity, and encourages growing independence.One of my greatest strengths as an educator is meeting each student's unique needs by developing a personal understanding of each one of them.
Basic Gaming with Scratch
In our Game development courses for kids learn to create single screen games with character movement and score keeping.
Mouse click event
Iteration-nested loops
Parallel execution
Variables
COURSE PROJECT:
Fun With Shapes
Animation Design
Design characters/backgrounds using digital art and animate them on Scratch.
Events - on click
Sequential execution
Iteration – loops
Coordination & Synchronization
COURSE PROJECT:
Underwater Band
Science Models with Code
Create a multiscreen voice over animated model and learn interesting facts about science and maths.
Boolean logic
Threads
User interface design
Nested conditional statements
COURSE PROJECT:
My Planet Story
Pro Gaming
Learn multiscreen game development using advanced programming concepts.
Data storage using list
Functions
Randomization
Screen scrolling
COURSE PROJECT:
Brick Breaker
Game Controls
Create circuits with everything from fruits to Play-Doh. Control them using physical computing in Scratch.
Circuits
Insulators and conductors
Switches and sensors
Design thinking
COURSE PROJECT:
Dance Pads
Intro to 3D game development
Learn to build a VR experience while creating 3D games using block programming.
UI designing concepts
Basic of programming
Navigate the 3D coordinate system
COURSE PROJECT:
Platformer game
3 2 1… Let's Make Learning Fun!