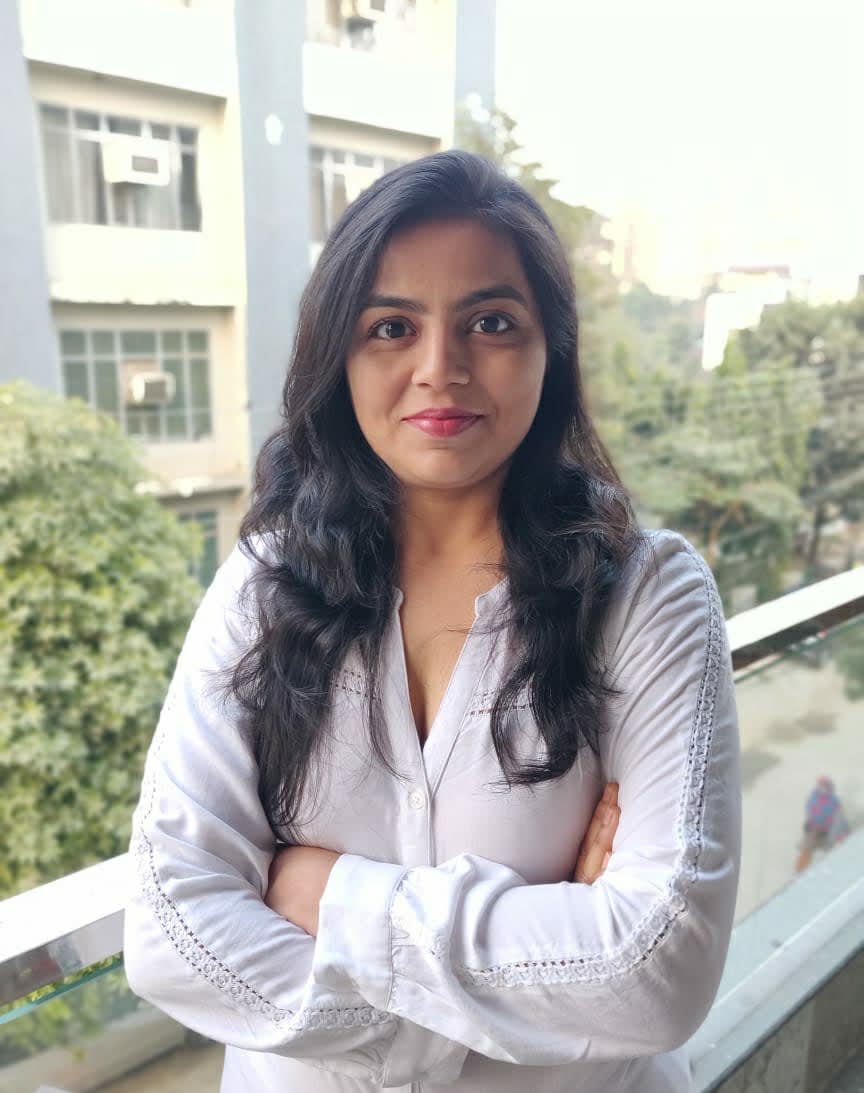 Chandani Gupta
Love to meet, teach and learn with my students
An educator at SkoolOfCode with a degree in Computer science and experience as a software engineer. Teaching young students is like a 2-way process where I get to learn new things as well. I am passionate about teaching and take great pride in helping my students achieve their fullest potential. I firmly believe that every student is different and unique in their own way, and my teaching methods reflect this belief. I am patient and adaptable and I work with each student to find the best way for them to learn. My goal is always to help my students succeed.
Basic Gaming with Scratch
In our Game development courses for kids learn to create single screen games with character movement and score keeping.
Mouse click event
Iteration-nested loops
Parallel execution
Variables
COURSE PROJECT:
Fun With Shapes
Animation Design
Design characters/backgrounds using digital art and animate them on Scratch.
Events - on click
Sequential execution
Iteration – loops
Coordination & Synchronization
COURSE PROJECT:
Underwater Band
Science Models with Code
Create a multiscreen voice over animated model and learn interesting facts about science and maths.
Boolean logic
Threads
User interface design
Nested conditional statements
COURSE PROJECT:
My Planet Story
Pro Gaming
Learn multiscreen game development using advanced programming concepts.
Data storage using list
Functions
Randomization
Screen scrolling
COURSE PROJECT:
Brick Breaker
Game Controls
Create circuits with everything from fruits to Play-Doh. Control them using physical computing in Scratch.
Circuits
Insulators and conductors
Switches and sensors
Design thinking
COURSE PROJECT:
Dance Pads
IOT/Robotics with Microbit
Create images, animations and games while exploring the real world with Microbit sensors.
Block level coding
Design thinking
Analysis of data
Bluetooth interfacing
COURSE PROJECT:
Step Counter
AI and ML models
Machine learning course for beginners, create AI interactive and explore concepts such as motion detection, image and gesture recognition.
Object classification
Train data
Import ML models
Integrating ML models
COURSE PROJECT:
Emotion Detector
Intro to 3D game development
Learn to build a VR experience while creating 3D games using block programming.
UI designing concepts
Basic of programming
Navigate the 3D coordinate system
COURSE PROJECT:
Platformer game
Mobile App Dev (Gaming App)
Create fun and interactive smartphone games to play.
User interface design
Event handlers and action commands
Variables
Procedures
COURSE PROJECT:
Space Shooter Game
Mobile App Dev (Utility App)
Explore multiscreen utility apps by creating an app that communicates with a camera and GPS.
List and index
Persistent database
The procedure with input parameter
Remove redundancy using generic block
COURSE PROJECT:
Multiscreen Colored App
Advanced Microbit
Dive into Electronics by interfacing components and making circuits.
Multi editor
Write/read IO pins
Serial communication
Data transfer
COURSE PROJECT:
Traffic light
3 2 1… Let's Make Learning Fun!