30+
EXPERT-CURATED COURSES
OUR APPROACH
Personalization is our Power
Connect with
a Counselor
And it's free! Register for a quick consultation call where we understand the student's needs and answer your questions.
Select
your Course
Choose from a range of grade-appropriate courses that feature project-based learning and problem solving.
Start
Learning!
Our courses provide interactive and fun learning experiences in small groups or private classes that fit your schedule.
3 2 1… Let's Make Learning Fun!
LEARNING PATHS
Don't Just Study, Be Future Ready!
A lot more than Coding
We focus on the strengths of each child and encourage them to: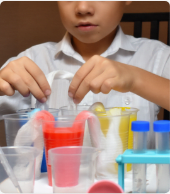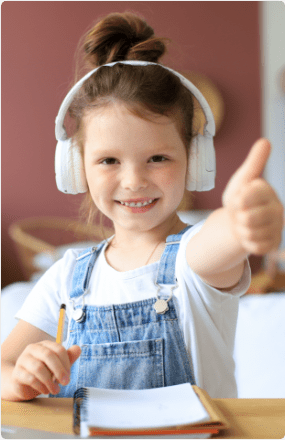 Innovate
We welcome students' unique ideas and thought processes outside of the coursework.
Be creative
Students are encouraged to focus on their own strengths and get their creative juices flowing.
Work in teams
Collaboration is key. Peer interaction enhances confidence and skill levels in our students.
Solve Problems
We don't just teach, we encourage our students to solve problems collaboratively and creatively.
STUDENT SHOWCASE
GET INSPIRED
Superstars of every show
Student Showcase
Our students are our success stories!
Superstars of every show.
Simple pricing, no hidden fees.
$150 per month
Private Classes
Recommended by Parents, Loved by Kids
Jennifer Turner
My son Jack has been enrolled with SkoolOfCode for a year now. SkoolOfCode has been a great outlet for him to exercise and grow his creativity. About 4 months ago, we enrolled his brother Thomas at SkoolOfCode!
Gaurav Seth
Enrolling my son at SkoolOfCode was one of the best decisions I've taken for him! It's amazing to see him utilize the knowledge that he has gained to create innovative and fun coding projects.
Shweta Srivastava
Aachman has been enrolled at SkoolOfCode since last year. I find SkoolOfCode's programs are very well designed based on children's needs, administrative staff are very professional and most importantly, teachers are very dedicated, knowledgeable and have passion for teaching.
Ajay Ahuja
One of the best decisions for me was to enroll my kids with SkoolOfCode. The teachers are awesome, very patient and extremely knowledgeable. It's because of awesome teachers both my kids have started to love coding.
Sign Up, it's as easy as Pie!